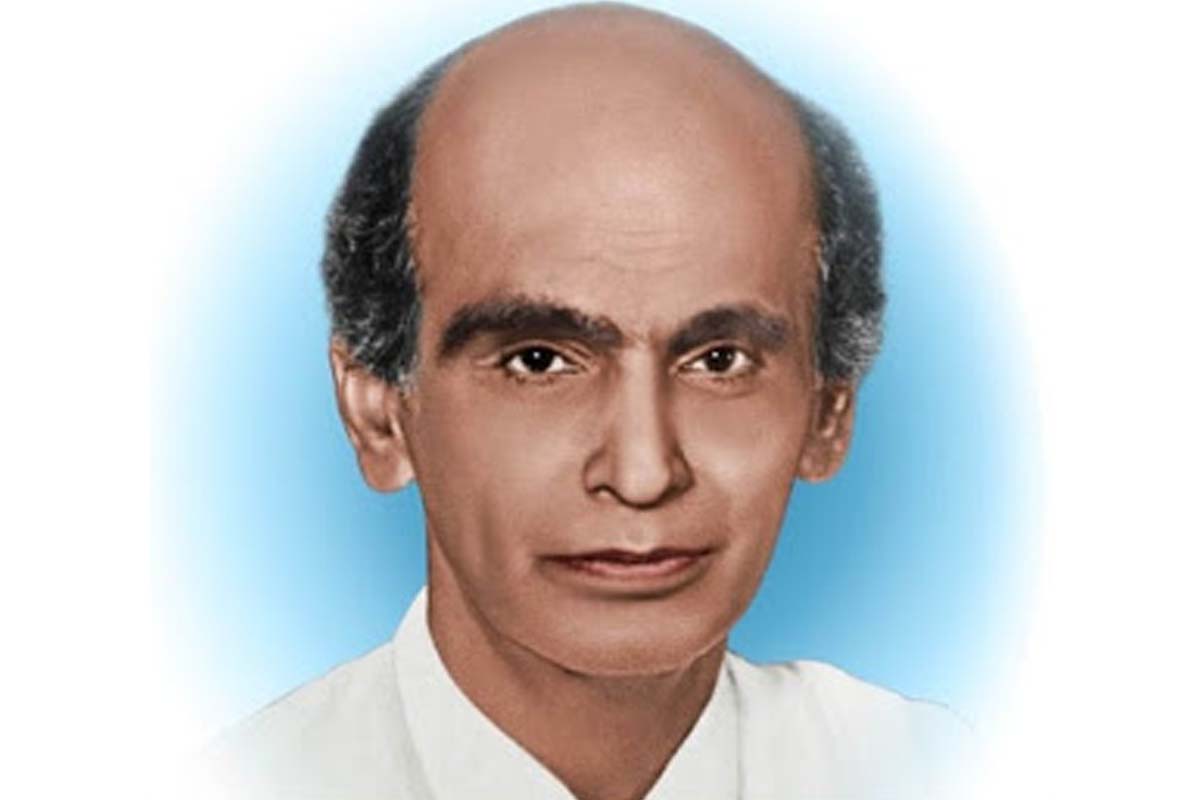 G D Naidu
Every person has a significant story. But only selected people have life stories that make us wonder if such greatness can ever be achieved in a lifetime. One such personality is G D Naidu alias Gopalaswamy Doraiswamy Naidu.





G D Naidu was born in Coimbatore, in 1893. His father was a farmer. And like most farmers, his father's dream was for G D Naidu to receive a good education. But to G D Naidu, letters and numbers were nothing more than a combination of lines and curves. The knowledge he sought could not be found in the conventional school system. He discontinued studies after his primary education. For a few years he was a happy go lucky guy. Then he took up a waiter's job. Simultaneously he started learning mechanics. This was the turning point of his life.





His child-like curiosity about new ideas and inventions is what made him stand out. Like a butterfly drawn to a blooming bud, like a crane that gets excited at the touch of the first rain drop, G D Naidu never concealed his excitement to learn new things. On seeing something new, he'd try to figure out its working through extensive research and reading. Through this research, he would try to build his own invention. For example, let us take the car motor he built. He was fascinated by a car that a revenue officer drove to his village, Kaalangal. He befriended the officer and enquired about the car and its features. He stored this information in his brain and later built his own car motor.





G D Naidu was a true example of the saying 'Rolling stones gather no moss'. He never strayed out of science and remained untainted by politics till his end. Country, state, caste, race – nothing could stop him, and this is evident from his story. When India refused to grant him the patent for inventing shaving razor, he took the idea straight to Europe. He cared only for his inventions – and that too was till the next idea struck him. Once a new idea strikes him, he would forget all about his earlier inventions and focus entirely on the new idea. It is highly probable that he never thought about the shaving razor and the four-stroke motors, post the 1950s.





"An entrepreneur is one who creates solutions"- by this statement, G D Naidu would be one of the best entrepreneurs of all times. Tata and Birla ran empires, no doubt, but they grew money. Whereas G D Naidu started companies to develop solutions for people's problems. G D Naidu gave India its first transport service, this is something that even the more resourceful companies didn't step up to do. Birla dominated the infrastructure field, but it was G D Naidu who made it affordable for people of the lower economic strata. It's no wonder he was named 'Edison of India'





G D Naidu laid the seed for today's modern Coimbatore. Behind every development of Coimbatore, we would be sure to find G D Naidu's contribution. In the 1930-40s period, Germany was the icon of industrial development. In this mega industrial country, G D Naidu lined up products that bore the stamp 'Coimbatore, India'. His next step was establishing Lakshmi Machines UMS (United Motor Services) was founded with Coimbatore as its headquarter. Later he started a farm in Coimbatore. In 1945, he established Arthur Hope Polytechnic College (now Government Polytechnic College), which gave Coimbatore its first inkling of technical studies. The list doesn't have an end. Even today G D Naidu museum is one of the main attractions for Coimbatore people. His mortal death may have happened in 1974, but he continues to live and will continue to live through his innumerable significant contributions to the country.





If one were to study G D Naidu's life, they would be amazed at the number of things they can learn from him. He lived his life and did not let society decide who he should be. When someone asked him "What is the name of your business?", he would wittily reply, "'It is not your business'" is the name of my business". He never let inferiority complex shadow his thoughts. When the town was shouting its lungs out at him, he would coolly say, "I expect more, guys..", and carry on with his work. He was not afraid to fail. With every failure, he came back stronger. With great perseverance toward his goal, he found success in all his searches.





Generally businessmen resort to their hobbies to blow off steam. But G D Naidu was different in this too. His break from one business was spent on another business. For example, when he was busy with the transport business, he also developed an interest for cameras. But he did not resort to camera as a hobby. He developed a new kind of camera film and shot the funeral of the Royal family of England. In short, for most businessmen, 'Business is everything', but for G D Naidu, 'everything is business'.





He left the mortal world in 1974. Despite his massive volume of contributions to the country, he did not receive the recognition he deserves. But that has no bearing on his fame. A person who has benefited crores of people is a hero worth celebrating.





His inventions include electric razor, radio with Tamil dial, wall clock, spring juicer, vegetable peeler, distant adjuster for film cameras, radiogram, cement mix for affordable house construction, etc,. These are the ones we know. Who knows what else this incandescent mind came up with, but didn't tell the world.