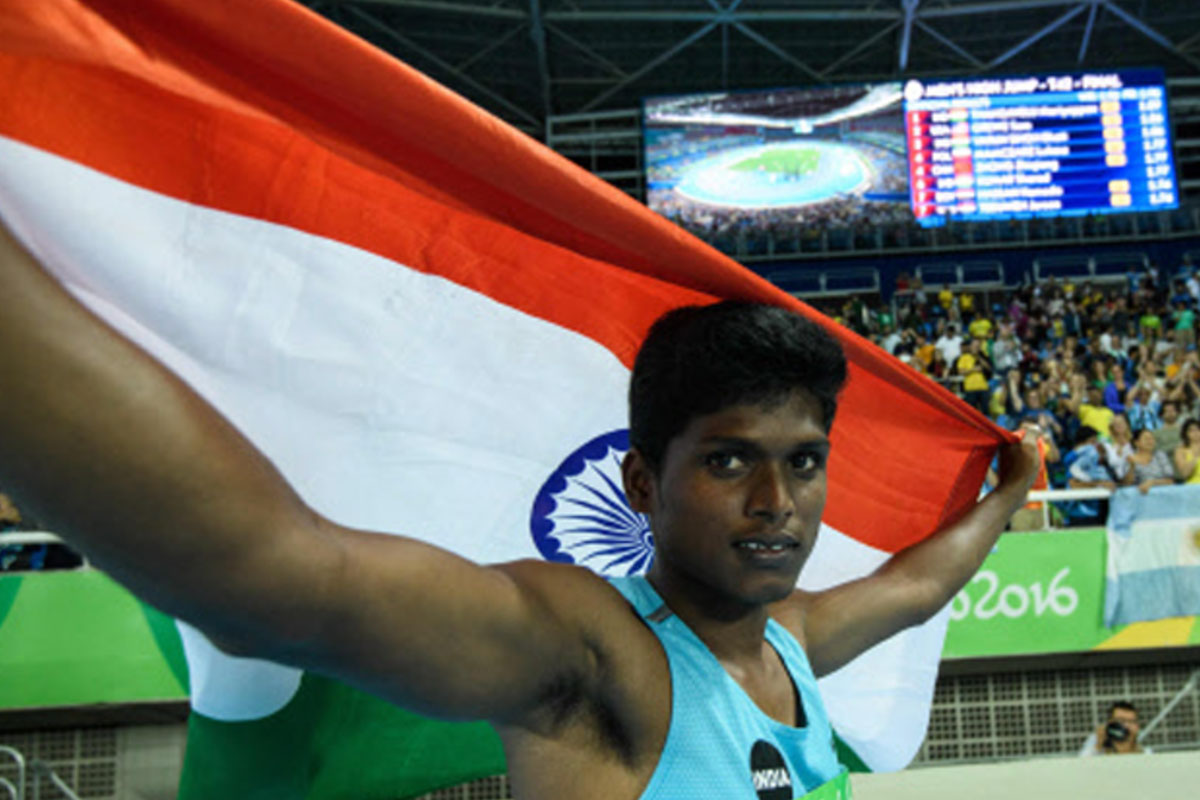 Mariyappan Thangavelu
A Tamilian who made India's flag fly high by winning the Gold medal for High Jump.





Due to a bus accident, the functioning of his left leg was impacted. But that did not get him down. He worked with the same spirit he had before the accident.





Initially, Mariyappan was interested in volleyball. It was his athletics coach Sathyanarayana who introduced him to high jump. Mariyappan was 18 when he started practising high jump. At the age of 22, he won India a gold medal and made us all hold our heads high in the international arena.





2016 Paralympics, Rio de Janeiro. This event would be etched in every Tamilian's mind, for this was the event that Mariyappan aced. Previously, in a competition in Tunisia, he jumped a height of 1.78 meters. With that as the base, he was given the target of 1.89 meters at the Rio Paralympics. One can never know what was on his mind at that moment, it may be the hope of a brighter future, or an incident that would have affected him negatively, Whatever it was, it made him gather every unit of energy in his body and every unit of focus and give it his best shot. He did it! He won more than a medal that day. He won an identity for himself, he won an inspirational story for the rest of us, and he won fame for our country.





So far, India has won 3 medals at the Paralympic games. In 1972, Murlikant Petkar participated in Swimming and won the first gold medal. In 2004, Devendra Jhajharia won the gold for Javelin Throw. The third gold medal was won by our very own Mariyappan.





Behind every achiever is a person who motivated them to try more. In Mariyappan's life, it was his mother Saroja. Including Mariyappan, she had 4 children and had to bring them all up without her husband's presence. Despite being in such conditions, she borrowed 3 lakhs from a bank to get Mariyappan's leg treated. After everything she has done for Mariyappan and his siblings, he's happy that he is now in a position to take good care of her. He considers this as his real victory!





We may not have an autobiography of his life, but director Aishwarya Rajinikanth has shown interest in making a biopic of Mariyappan's life. When this film releases, we'll know the unknown facts of his life that were not covered on print media. Hope it releases soon and inspires many others to rise through all odds.





In 2020, he received the Rajiv Gandhi Khel Ratna award. This award is the highest sporting honour given by the Republic of India.