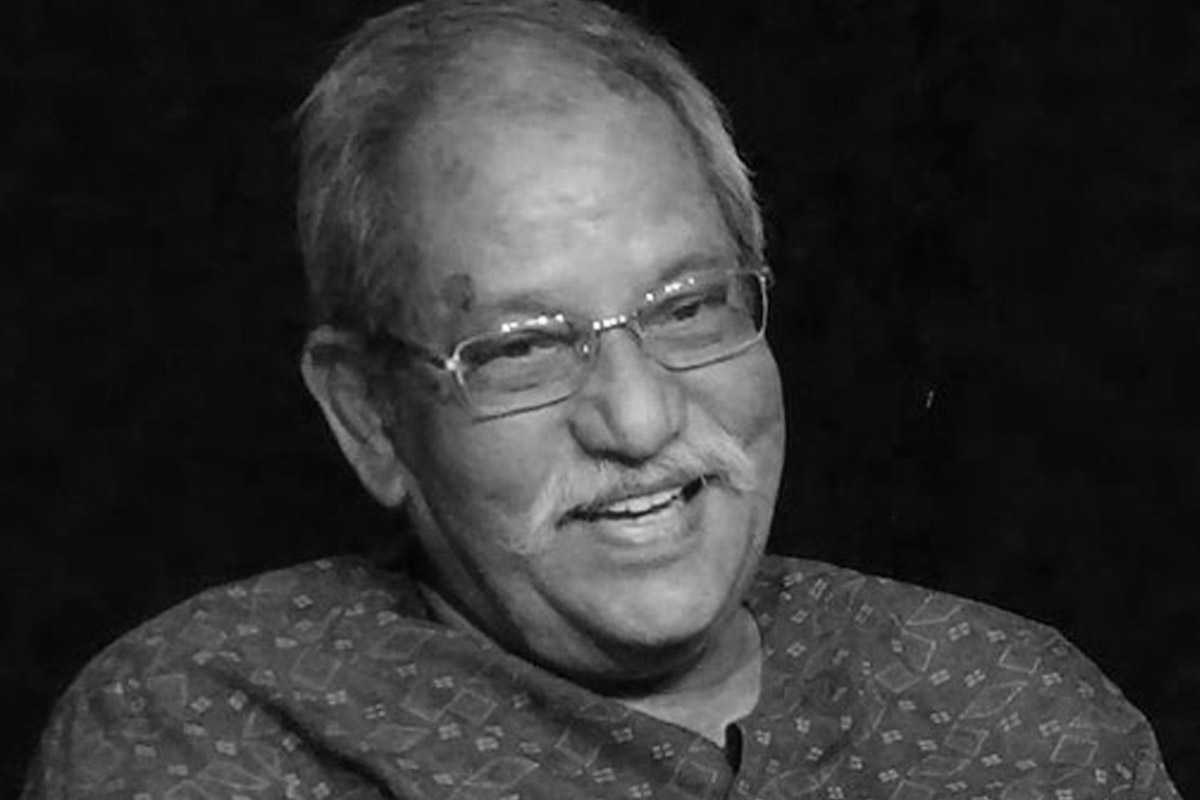 Na Muthuswamy
A legend who inspires today's youngsters to seek Tamil Nadu's heritage of dance, but that doesn't mean that his methods and movements were purely traditional. He fused modernity with tradition and turned heads.
The Hindu describes him as 'the master of the avant-garde'. This is true in every sense of the phrase. Many world class artists have been described with the word 'avant-garde'. Tamilians hold great pride that a person from their soil has been regarded as a part of such an elite group.
Being a fan is common these days. But Muthuswamy was a fan in the true sense – a fan with a select taste. Anyone who has watched his plays would have seen the reflection of such taste. Some of his famous plays include 'England', 'Naarkaalikaarar' and 'Suvarottigal'.
In 1975, Muthuswamy saw Purisai Natesa Thambiran and crew's 'Karna Motcham' play. This was what steered him toward street plays. The vibrance of the artform created a great interest in Muthuswamy and inspired him to dedicate more and more of his life toward the theatre.
In 1978, he founded Kootthupattarai. Initially, it didn't have any separate office or a place to rehearse. He used any empty house he came to know through his friends. Another interesting fact is that the name 'Kootthupattarai' wasn't coined by Muthuswamy, it was coined by his friend Veerasamy.
'Kaalam Kaalamaaga' by Muthuswamy is the first Tamil modern drama. It was published in 'Nadai' a small magazine operating in Salem. It was through the contribution of such small magazines that Muthuswamy grew in his field.
He was a villager who settled in the urban area. So, he was well-versed with the difficulties faced by migrants. He regarded urban life as a monster that preys on the poverty of the downtrodden. He portrayed the monstrosity of urban life on people from rural areas, in most of his works.
He is also credited with shaping numerous students into seasoned actors. Vijay Sethupathi, Pasupathi, Kalairani, Vinodhini, Vimal, Vidharth are some of the prominent movie personalities who have grown under his tutelage.
A person from Kootthupattarai holds a special respect in the cine field, for that is a certificate, indicating he/she is good at acting. But earning that name was no easy task. Muthuswamy toiled without compromise to earn that reputation.
'Aandavan Kattalai' starring Vijay Sethupathi and directed by Manikandan showcases life at Kootthupattarai. Nasser has beautifully portrayed Muthuswamy's role. The beauty of this is that Nasser was also a student of Kootthupattarai.





'Muthuswamy sir' is a reference that people with interest in theatre plays use everyday.





In 2012, Muthuswamy was awarded the 'Padma Shri' title by the Indian Government.