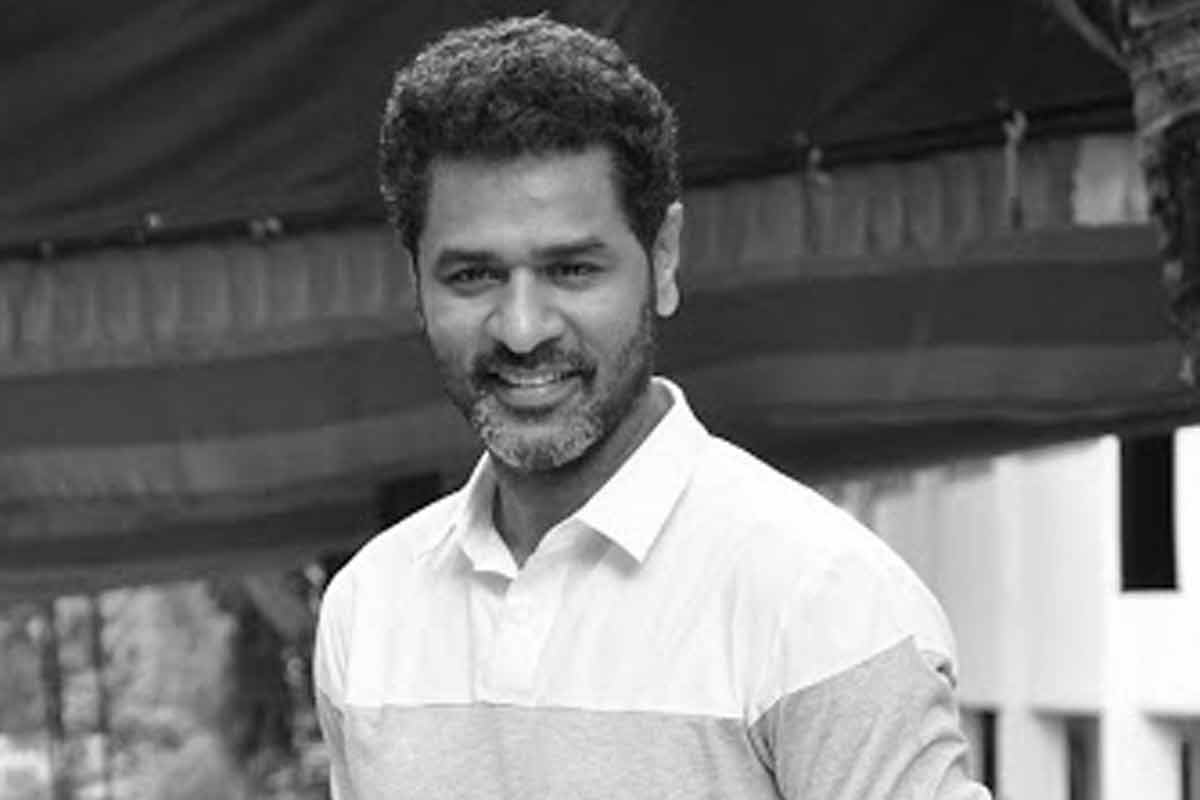 Prabhudeva
Here is an artist who could match the talent of Michael Jackson – be it the swift movements or the flawless expressions. One dance of Prabhudeva is enough to convince anyone that he is the Indian version of Michael Jackson.





There have been many choreographers before Prabhudeva, but none matched his calibre. He too hails from a family that is well-established in choreography. This fueled his desire to be the best dancer. The song 'Vennilave vennilave' from the movie 'Minsaara Kanavu' is enough to know his expertise.





In addition to being a great dancer, he is also a good actor. He is one of the few actors who could give a realistic performance when it comes to emotional scenes.





His dance made such an impact that the choreography department of tamil cinema can be divided into 2 eras – B.P. (Before Prabhudeva) and A.P (After Prabhudeva). Before the entry of Prabhudeva, dance was just the movement of arms and legs. If the movement was fast, it was considered as a better dance than the others. Prabhudeva broke this by not leaving even one muscle unmoved. Watch the video of the song 'Pettarap' and you'll know what we mean. No one in India can match his swiftness and ease.





It's been 25 years since the 'Kadhalan' movie was released. But the songs of the movie – Pettarap, Oorvasi, Mukkaala Mukkabla, Kaadhalikkum Pennin – are still being watched by millions, for his dance!





ABCD is an important film in Prabhudeva's career. The movie shows that dance is a field in which one can make a livelihood and progress in life. The movie has a four-minute dance of Prabhudeva. You will have to flip through the dictionary to find adjectives for that dance. It's a must watch for those who aspire to pursue a career in choreography.





He is also a renowned director who gave a good many commercial hits. 'Nuvvostanante nenoddantana' in Telugu was a trend setter. 'Wanted' movie in Hindi was the one that gained Salman Khan the market he had lost. Rowdy Rathore starring Akshay Kumar is also a mega hit movie in Prabhudeva's direction!





India has a huge market for reality shows. And dance shows are popular in both south and north India. Be it any show, the highest standard is that set by Prabhudeva. He is also the first choreographer to have a show named after him. The name of the show is 'Ungalil Yaar Adutha Prabhudeva?'





You won't find a shortage of references in traditional dances such as Bharathanatyam or Kuchipudi. But there are not many references to choreograph a 'gaanaa' song. That situation came to an end after Prabhudeva's entry. His choreography in 'Lalaku Doldapi ma' is still a reference for gaanaa songs, even though it has been more than 20 years since the song was released.





Prabhudeva – Vadivelu combination is one of the most underrated hero-comedian combination. Kaadhalan and Manadhai Thirudivittai are the best examples for this. This concept of hero-comedian combination is what laid the base for movies like 'Boss Engira Baskaran' and 'Oru Kal Oru Kannadi'.





'Devi' is also an important movie in Prabhudeva's cine journey. This marked his return as an actor, after nearly 15 years. One would have had doubts about going to this movie as he has not been on screen for such a long time. But a few minutes into the film was all it would have taken to convince the person that it is the same Prabhudeva whom he saw in 'Naam Iruvar Namakku Iruvar'. There was absolutely no hiccup in his performance or indications of a long gap.





He is the proud recipient of Kalaimamani award of Tamil cine industry, Nandi award of Telugu cine industry and Filmfare award of Hindi film industry. His choreography for the movies 'Minsaara Kanavu' and 'Lakshya' have won him the National Award.





Any dance aspirant from Tamil Nadu will have one standard he/ she wants to reach. That standard is Prabhudeva!