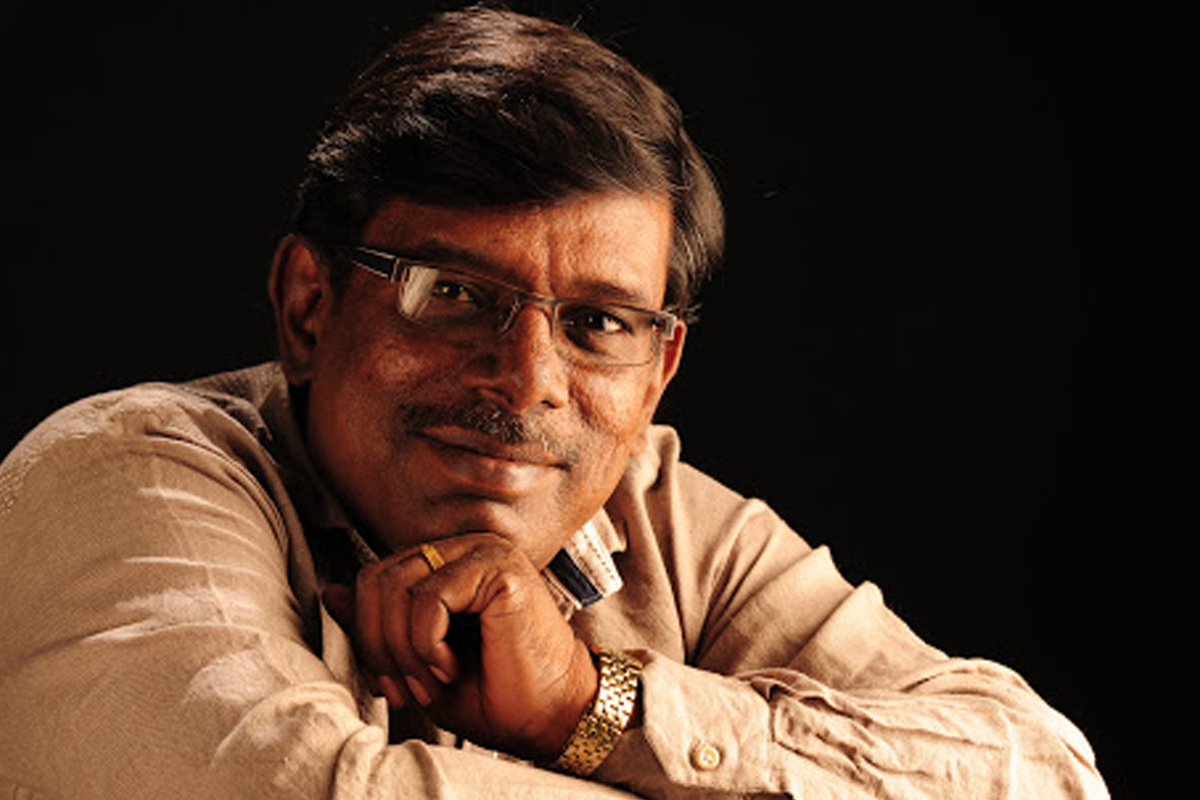 Tamilmagan
If the Tamil literary world could choose a second Sujatha, it would be Writer Tamilmagan. By understanding the taste of the majority, he played around with different genres and made his stand in Tamil literature.
In 1984, to celebrate the year of the youth, TVS company and 'Idhayam Pesugiradhu' magazine collaborated to conduct a writing contest. Tamilmagan's work 'Vellai Nirathil Oru Kadhal' bagged the first prize. He was hardly 21 years of age when he won this prize.
His notable novels include 'Maanuda Pannai', 'Solli Thandha Bhoomi', 'A V M Studio Yezhaavadhu Thalam', 'Aanpaal Penpaal', 'Vanasaatchi', 'Operation Nova', 'Thaaragai', 'Vaengai Nangoorathin Gene Kurippugal', 'Naan Ramyavaaga Irukkiren', 'Padaiveedu'. Not just in novels, Tamilmagan's short story compilations were also a big hit amongst the readers. Some of his well-loved short story compilations such as 'Ettaayiram Thalaimurai', 'Saalai Oarathile Velaiyatradhugal', 'Meenmalar', ' Manju Akkavin Moondru Mugangal', 'Tamilmagan Sirukathaigal' and 'Celluloid Chithirangal', which is a projection of stars of the movie industry.
For his contributions to the literary field, he was awarded the Periyar Award in 2014. He is also the proud recipient of accolades such as Tamil Nadu State Award, Ananda Vikadan Award, and Sujatha Trust Award.
It is hard to come across a writer who is liked by other writers. Tamilmagan has this rare distinction of being one such writer who is liked by the peers of his field.
'If one has to write a summary of Sivagamiyin Sabadham it would take half a page. If one has to write a summary of 'Vaengai Nangoorathin Gene Kurippugal', it would be 185 pages long, because that's how long the actual novel is and it is impossible to condense it further.' These are the words of the renowned writer A. Muthulingam.
His science fiction 'Operation Nova' was released as a series on Ananda Vikadan. This gained him a vast recognition. This story revolves around the concept of inhabiting Mars and the scenarios that would happen if mankind started living there. By writing about such a futuristic concept, he made his readers regard him as a seer of the future.
'Madras Nalla Madras', a compilation of his articles, is a treat for those who like to know about A-Z of Chennai
His writing process is meticulous and he does his due research. Long travels, surveys – he leaves no stone unturned to give his readers the perfect story. His novel 'Padaiveedu' is a testimonial to such meticulous writing process. The novel speaks about the invention of castes and how this institution of caste is being protected till date. This book contains excerpts that relate to the 14th century. How extensive his research should have been, if he could write about something from the 14th century – an era in which record keeping was not a common practice.